• Deer Antler Rings • Store News • Tungsten Men's Wedding Bands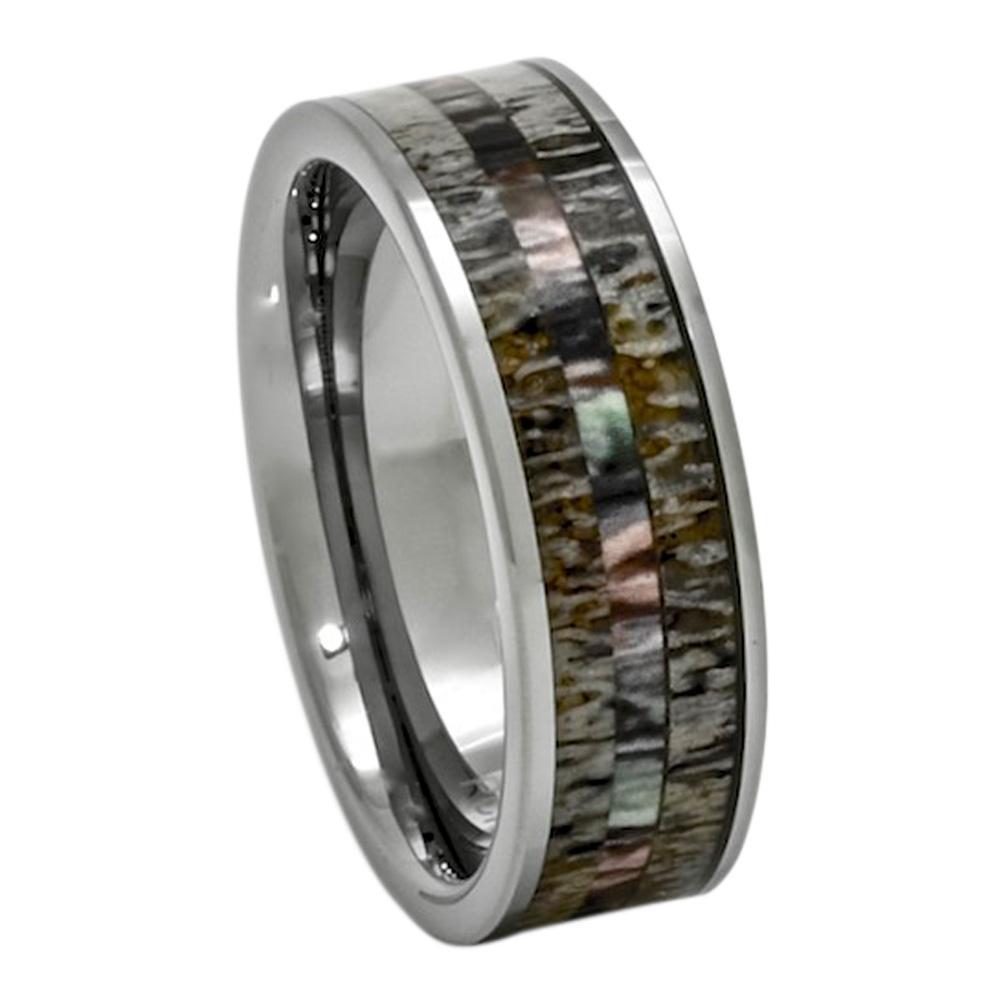 Camouflage Patterns are created from Real Tree Wood.  The Deer Antler inlayed in this ring design has mainly the darker colors of the Antler. Each ring is different with some antler having more veins and some with more white colors.
These are hand set into Tungsten Carbide with a Protective Coating and the Rings are Comfort Fit.
Tungsten rings are virtually indestructible and scratch proof.  They are polished with a diamond compound, resulting in a polish and shine that will last forever.  Tungsten rings have the perfect combinations of super strength with style and comfort and are the most wear resistant rings available on the planet.  
---
• Lapis Ring • Men's and Women's Tungsten Wedding Bands • Store News • Tungsten Men's Wedding Bands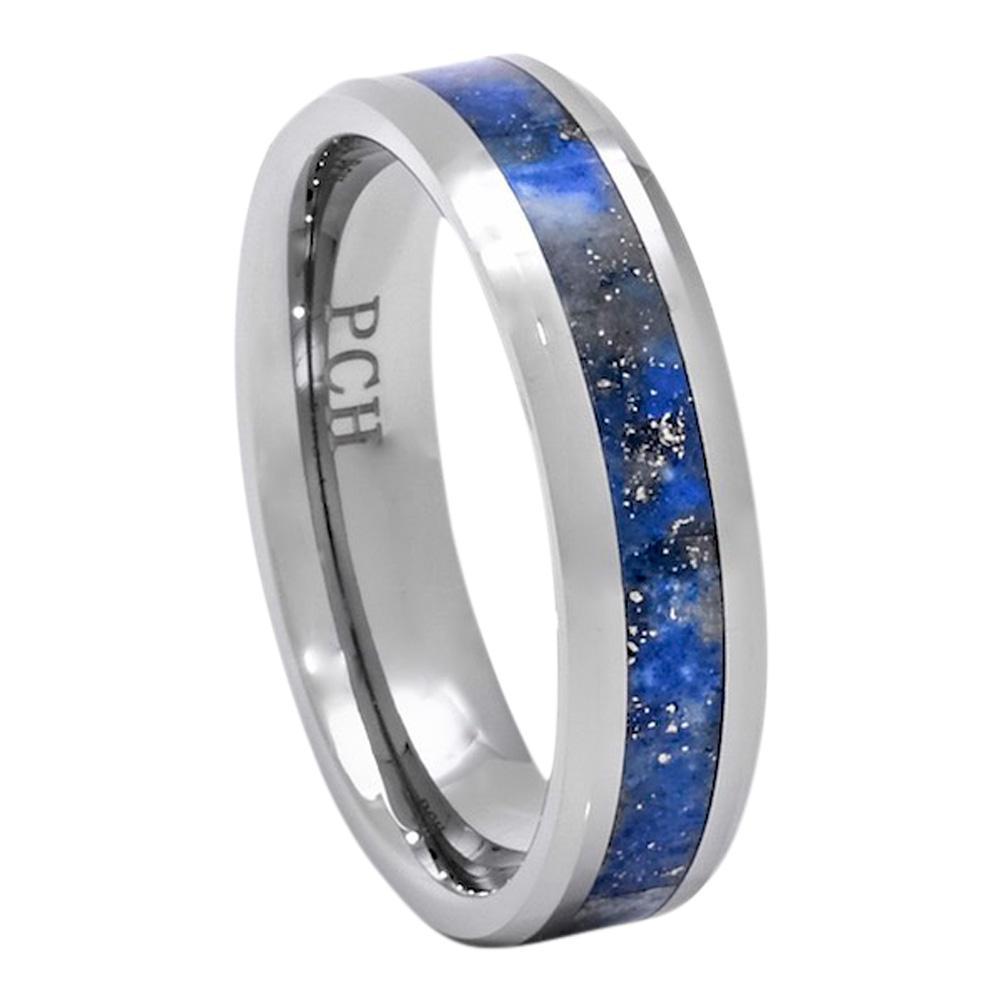 Just Finished a new style wedding band/ring in the 6mm Width Perfect for Men and Women starting in size 6 through 13 Using real Blue Lapis Inlay with a Protective Coating Beveled Edge with the Comfort Fit Perfect Gift Idea or Matching Wedding Bands
---