• Koa Wood Wedding Bands • Men's Rings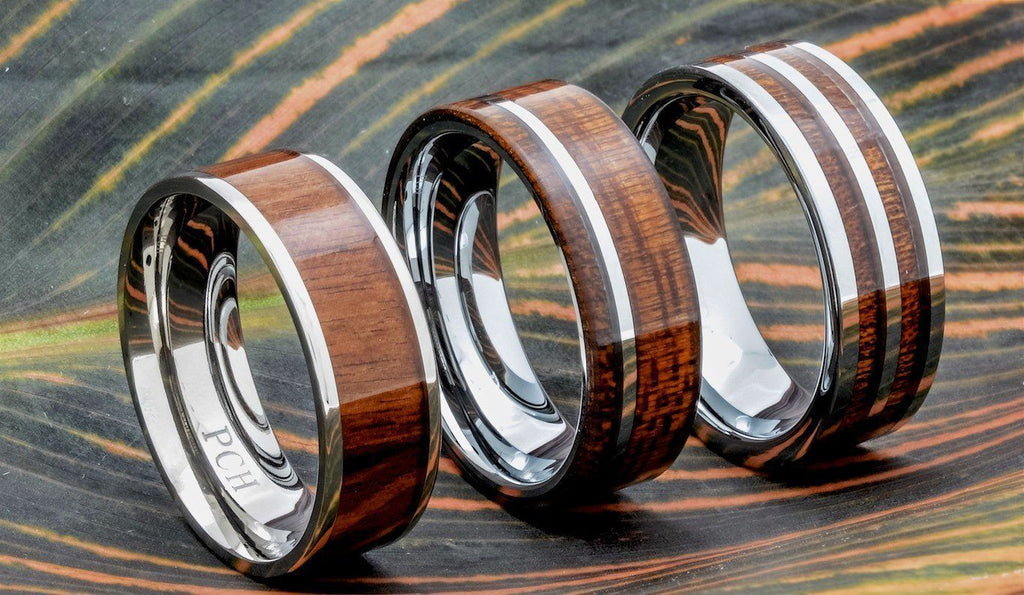 Hawaiian Koa Wood has been treasured for years.  It has been used for outrigger canoes, paddles, boxes, furniture and now rings. It is an excellent tone wood which produces a rich warm sound and is used also for Ukuleles.  Supply of Koa is getting scarce and just recently Hawaiians have been replanting their Hawaiian Koa Wood Trees.  Koa is renowned for its iridescent shimmer and luscious color which ranges from tan to warm gold with brown and black accents.
---
• Deer Antler Rings • Men's Rings • Tungsten Men's Wedding Bands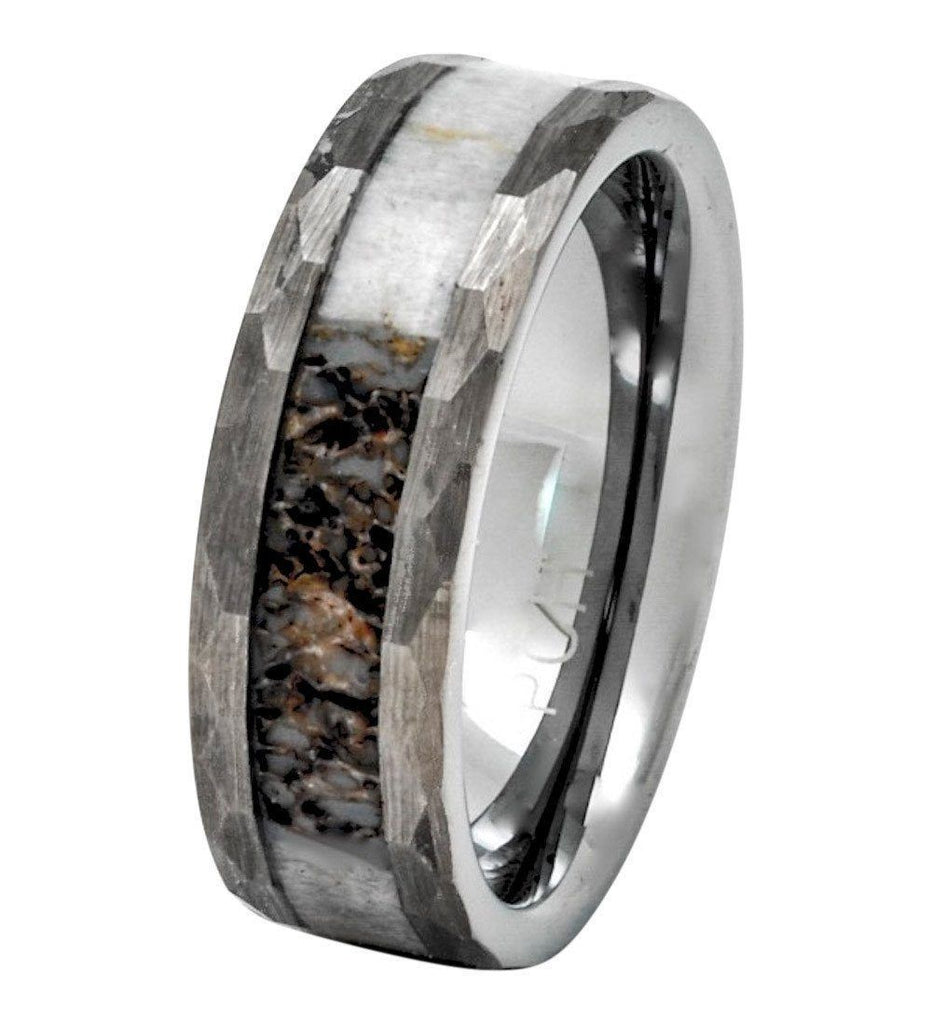 Tungsten rings are virtually indestructible and scratch proof.  They are polished with a diamond compound, resulting in a polish and shine that will last forever.  Tungsten rings have the perfect combinations of super strength with style and comfort and are the most wear resistant rings available on the planet.  Tungsten is harder that 18K gold by about 10 times, 5 times harder that tool steel and 4 times harder than Titanium.Tungsten Rings will hold their shape and shine longer than any ring on the market.  Tungsten rings will not bend, however, in the event of an emergency, a ring can...